Who Is Roland Buck? (pages 4-7)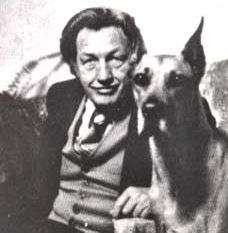 Born: Everett, Washington, June 13, 1918
Graduated from Northwest College, Seattle, WA, 1939
Pastored churches in Granger and Yakima, WA, and Gooding and Boise, Idaho.
Pastor of Central Assembly of God Christian Life Center, Boise, Idaho, from 1950 - 1979 (passed away Nov. 6, 1979).
Average Sunday morning attendance in 1978 was about 1800.
Married Charmian Jacobson, June 13, 1942.
Born Again spiritually in 1929, and received the baptism with the Holy Spirit at the same time.
Charmian was Born Again at age 10, and received the baptism with the Holy Spirit at age 21.
This is the true story of an ordinary man who has experienced an extraordinary series of events.
When we first heard of Roland Buck, we had been sharing the story of how God had placed a special warrior angel with us to protect us from the fiery darts of the devil until Jesus comes back. A couple asked us, "Have you heard about the pastor in Boise, Idaho, who has been having visitations from angels? They have been talking to him and bringing messages from God."
Even in these days when the supernatural power of God is more in evidence than ever before, this shocked us; especially when Doug and Ruth told us that Gabriel was the one who brought the messages! For a moment it sounded like the most way-out statement we had ever heard, but somehow or other, there was such a ring of truth to it that we had a hungering created in our hearts to hear more!
Our busy schedule kept us from calling this pastor to find out any of the details, but in God's perfect plan he kept nudging and nudging us to contact Roland Buck about writing a book. We were still too bogged down with other work, so we didn't do it! Then God really got busy when we continued being too busy! He brought a couple down to Houston from Sitka, Alaska, who had stopped by Eugene, Oregon, and picked up a series of "angel" tapes they wanted us to listen to. They were bubbling over because they had listened to these tapes all the way from Oregon to Texas. All they could say was, "You've got to listen to them - you've got to listen to them!"
And listen we did! Every time we got in the car, the tape player came on with another angel tape. At night when we went to bed, we went to sleep listening to "angel" tapes, until one Friday afternoon Charles said, "I am utterly compelled to call Pastor Buck to see if we can interview him with the idea of writing a book. These messages from the angels are so fantastic, the entire world needs to hear them." Frances was equally fascinated with the idea of angels talking to an individual, so we both went to the telephone to make the call.
Pastor Buck immediately invited us to minister in his church in the evenings and said he would be more than happy to cooperate with interviews in the daytime. Although he assured us that the heart of the messages the angels had given him were on the tapes we had listened to, he said there might be some extras we would be interested in hearing. We could hardly wait to get there!
We arrived on a Sunday evening just minutes before the church service, and afterwards we went out for a bite to eat with Roland and Charmian Buck. If there had been any skepticism in our hearts before then, it was gone as he began to share from his heart some of the beautiful truths the angels have brought to him directly from God.
That evening was followed by two days of interviews in which we saw the heart of a man who said, "I want God to be in focus and glorified. I do not want any glory for myself." We asked him many of the questions you might ask: "Was it an unusual day when you had the first experience?" He said, "No, it was just an ordinary, run-of-the-mill day before I went to bed that night. Angels are the last thing I would have thought of when I sat up in bed."
We were both fascinated with his knowledge, not only of the Bible, but of the scriptural references as well. It seemed his total conversation was direct from the Word of God! We asked him if he had always had the good memory which he has had since he returned from the Throne Room. He said, "I would have to say 'no.' Before this experience I had to use the scriptures that I knew, so I studied and read the Bible over and over again. I have been in the ministry many, many years, and I always had to use a concordance to look up verses, but for the 2,000 verses God gave me I don't have to do that any more. I don't even have to read them from the Bible when I speak, because I JUST KNOW THEM!"
One of the things that spoke to our hearts about the genuineness of these experiences was the fact that they all tied back to the Bible!
One night Charles said, "Can you imagine people believing the son of a Jewish carpenter who came up and said, 'I am the way, the truth, and the life: no man cometh unto the Father, but by me!" (John 14:6).
We find it easier to believe the stories of angelic visitations in the twentieth century than it was for those people to believe that this ordinary young man was Jesus, the Son of God! Some people didn't believe that story. Some did! It will be the same way today.
Some will believe this story. Some won't. We do! Whether you believe it or not, this book will cause you to see God's love in a greater way than ever before and it will make Jesus come alive to you! It will give a feeling of living right now in the limitless dimension of eternity!
-- Charles & Frances Hunter
Next: A Word From the Wife of Roland Buck
Table of Contents | AoA Front Page | Sequel Book - Man Who Talked With Angels | Contact